Cancer is an abnormal growth of cells which tend to reproduce in an uncontrolled way and, in some cases, spread to other parts of the body. A malignant growth or cancerous tumor results from this uncontrolled division. Cancer is not one disease. It is a group of more than 100 different and distinctive diseases. Most cancers are named for the type of cell or organ in which they start. There are different types of cancerous growths: rapid tumor growth or cancer cells that divide quickly and tumors that grow at a slower rate.
Radiation therapy is a type of cancer treatment that uses beams of intense energy to kill cancer cells and shrink tumors. Radiation therapy kills cancer cells or slows their growth by damaging their DNA—the cells then stop dividing or die. When the damaged cells die, they are broken down and removed by the body. Radiation not only kills or slows the growth of cancer cells, it can also affect nearby healthy cells. Damage to healthy cells can cause side effects that make it hard to eat, such as nausea, mouth sores, and throat problems. Since your body uses a lot of energy to heal during radiation therapy, it is important that you eat enough calories and protein to maintain your weight during treatment. It is highly recommended that you meet with a professional dietitian during your radiation therapy to construct a personalized diet plan.
Mediterranean diet after Cancer treatment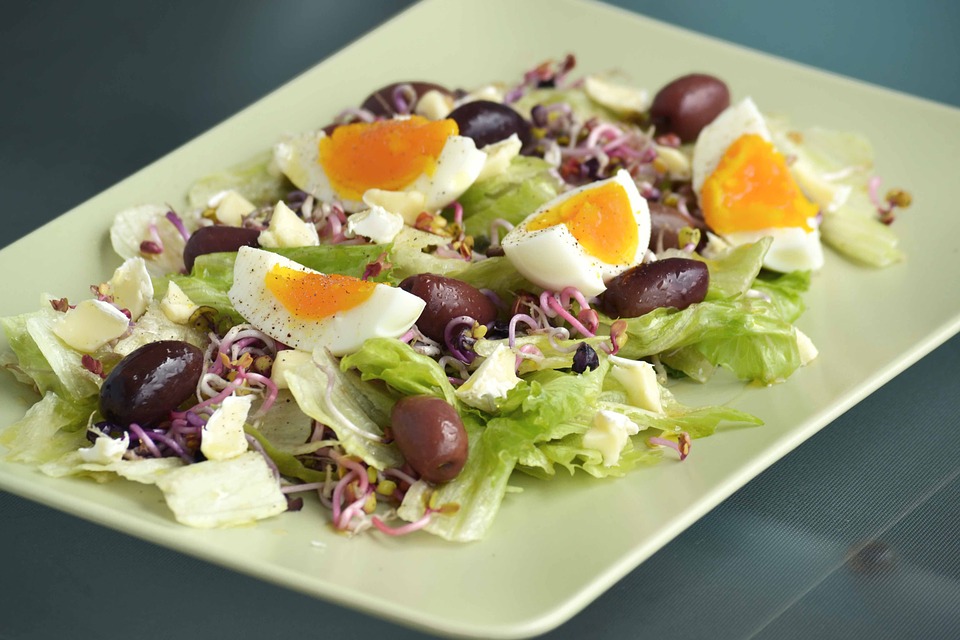 As a cancer survivor, nutrition plays a significant role in disease prevention and joie de vivre. The research has concluded that the Mediterranean diet is a perfect balance of both health and taste.
Braised Broccoli Rabe is a delicious cancer-fighting recipe that contains powerful phytochemicals believed to prevent cancer cells from forming and slow the growth of many types of cancer cells if they exist in the body. Broccoli is a cruciferous vegetable, a type of vegetable known to contain chemical components that exhibit anti-inflammatory effects. These foods also drive the detoxification of certain carcinogenic enzymes and are toxic to many types of cancer cells.
One should try to eat at least 2 and a half cups of fruits and vegetables that include citrus fruits, dark green and deep yellow vegetables and at least one cruciferous veggie (broccoli, cabbage, kale, Brussels sprouts and arugula).
Breakfast recipes that are nutritious and delicious include apple muffins, baked oatmeal, banana bran muffins.
Avoid salted, pickled and smoked foods.
Decrease the amount of bad fat in meals by making healthy fats your main fats: extra virgin olive oil, avocado, nuts and seeds.
Eat vegetable protein in lieu of animal protein as often as possible: beans, peas and lentils served with a whole grain for better health of you and the planet!
Following the Mediterranean diet can be quite helpful in recovering from cancer. Change your diet, change your life. You can subscribe to a lifetime of Mediterranean meals and recipes plan at $19.99, where you will find several useful health tips, getting started suggestions, simple Mediterranean diet recipes and plans.