The Mediterranean Diet has recently garnered worldwide attention and accolades for its scientifically proven health benefits. The diet has won a slew of awards, publicity, and recognition for being the best diet for heart health, obesity treatment, and the prevention and treatment of several related chronic afflictions. This lifestyle and diet can not only protect against chronic disease it also has been shown to maintain cognitive function, which is so important as we are an aging population. The Mediterranean diet is not a fad diet but a lifestyle–a daily practice; a sustainable way of living. People who live along the shores of the Mediterranean Sea have been practicing this lifestyle for centuries and have shown to live much longer, healthier lives. Researchers have proven that these people are exceptionally healthy compared to Americans and have a low risk of many lifestyle diseases. As a result, many of us aspire to live a Mediterranean lifestyle, but what does that really mean?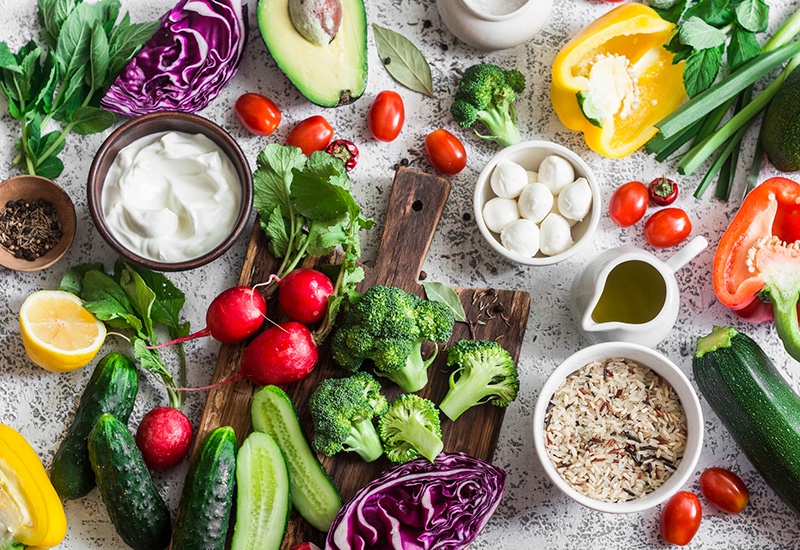 Source: heart.org
The following guidelines will help you safely navigate the Mediterranean lifestyle with easy-to-follow, basic steps. Like any nutritious diet, the Mediterranean diet is plant-based with an emphasis on fresh, whole, unprocessed foods combined with daily physical activity. Unhealthy processed foods, added sugar, excessive salt and saturated fat are discouraged. Following the highly rated Mediterranean diet doesn't have to be a chore. The food is fresh, satisfying and delicious. Wash your dinner down with some red wine and dark chocolate for dessert and you see why the Mediterranean Diet won the top award for the easiest-to-follow-diet category.
Mediterranean Diet Health Benefits for Beginners
The benefits of the Mediterranean diet are many. Studies have shown that the foods that comprise the Mediterranean Diet protect against heart disease, stroke, Type 2 diabetes, obesity, breast cancer, Alzheimer's, and depression. The diet has also been shown to improve athletic performance, bone health, digestion, skin health, well-being, vitality, and longevity.
It is not yet fully known which components of the Mediterranean food regimen provide specific health benefits. Much of the scientific literature has pointed to the concept that it is the combination of many of the components in the diet taken together that confer the salutary benefits. When these foods are combined into one single powerful meal plan, they form an anti-inflammation, antioxidant arsenal that is highly nutritious and protective of your body. There is general agreement among the experts that it is the symphony of the various components taken together that protect and prolong life.
Why Follow the Mediterranean Lifestyle
Western diets filled with sugar-sweetened beverages, added sugars, processed meat, refined grains, refined oils and other highly processed foods contribute to the epidemic of obesity and heart disease in our nation. In combination with our fast-paced, stress-filled lifestyles, sedentary workplaces, and rushed meals, it is no wonder we are a country where chronic disease is rampant.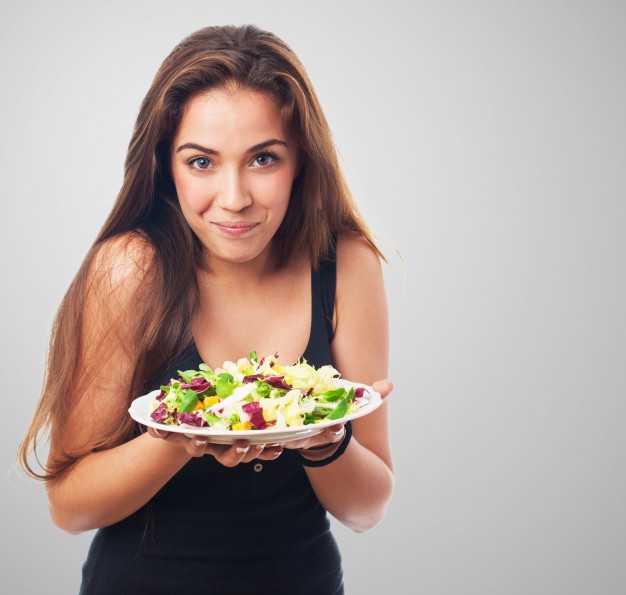 Start today to live the Mediterranean way and begin immediately to reap the myriad health benefits. The diet consists of eating plentiful amounts of: vegetables, fruit, nuts, seeds, legumes, potatoes, whole grains, herbs, spices, fish and other seafood. Unprocessed extra virgin olive oil is the chief source of fat (unrefined oil) and fish is a major protein source, the latter providing a very convenient way to obtain heart-healthy omega-3 fats.
Dr. Janet's 10 Commandments for a Healthier and Balanced Mediterranean Lifestyle
According to Dr. Janet Brill, RDN, FAND, LDN, and well-known Mediterranean diet expert, the following practices should be standard for any version of the Mediterranean diet you choose to follow:
Use genuine extra virgin olive oil (EVOO) as your main source of fat for cooking, salad dressings, and bread dips. You can also use avocado as a spread.
Consume plenty of fresh vegetables every day, particularly deeply-colored vegetables: greens, oranges, reds and purples, and season your food with herbs, garlic and citrus.
Eat 100% whole grain foods every day.
Eat seafood at least three times a week (salmon contains a high dose of omega-3 fat).
Eat lots of fresh fruit daily.
Eat a handful of nuts and a handful of flaxseeds or chia seeds (plant omega-3 fat), every day.
Eat legumes (beans, peas or lentils) every day.
Eat a small amount of fat-free dairy a couple of times a week.
Drink a glass of red wine with dinner (if allowed by your physician). Coffee and tea are encouraged, as is water. Avoid sugar-sweetened beverages and fruit juices, which are very high in added sugar.
Walk at least 30 minutes a day (alternatively, aim for achieving 10,000 steps a day) and strength train at least twice a week (for healthier bones).
Below is what a typical Mediterranean Diet shopping list should look like: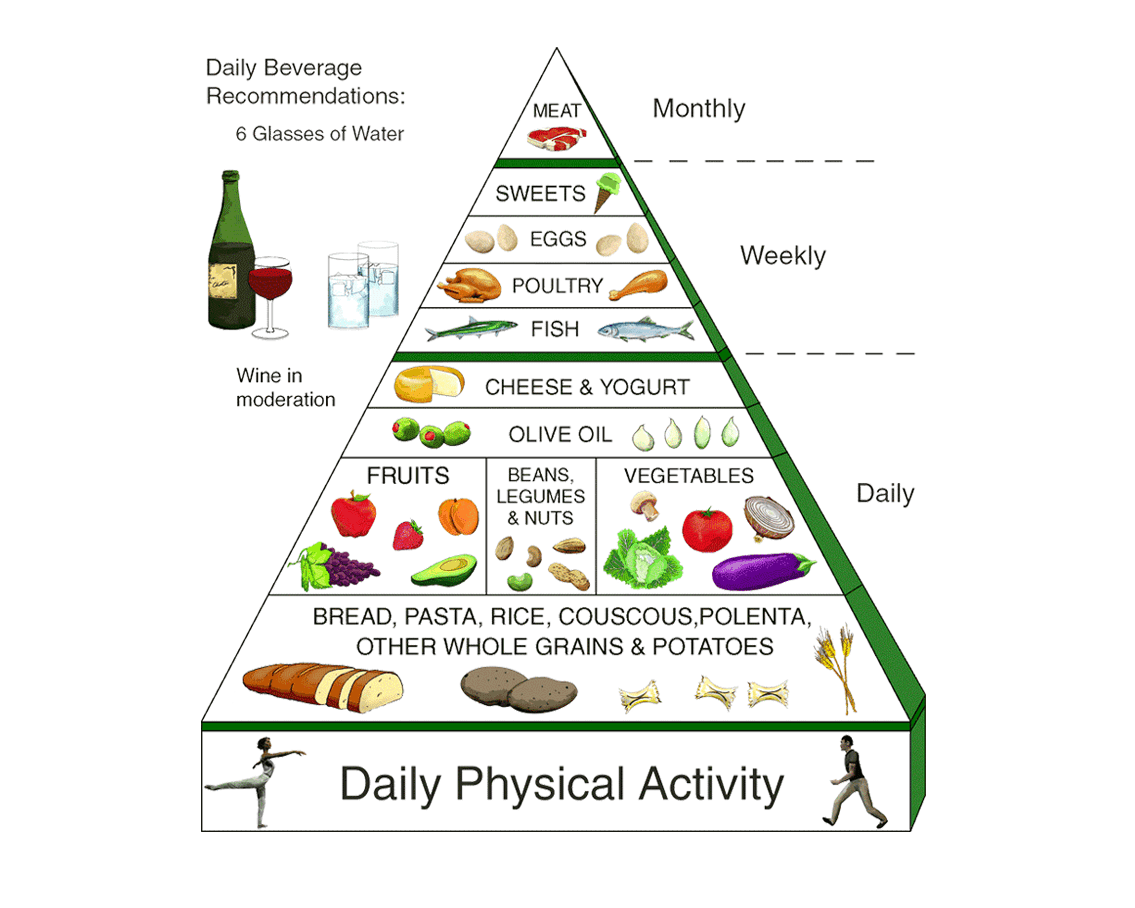 Protein: Seafood, particularly, salmon, tuna, halibut, shrimp, and flounder, are your main sources of animal protein (frozen is perfectly okay). Vegetarian sources of protein include tofu and tempeh, other beans, peas, and lentils. (Canned low sodium beans are fine.)
Dairy or dairy alternatives: Include low-fat milk, soy milk, almond, rice, or hemp milk, fat-free yogurt, fat-free sour cream, and just a touch of shredded strong cheese such as Asiago for flavor.
Seasonings: In place of salt, use plant-based seasonings, such as dill, parsley, rosemary, and basil. Garlic, lemons, aged balsamic vinegar, horseradish, capers, and other low sodium seasonings and seasoning blends will liven up your taste buds.
Cereal: For 100 Percent whole grain cereals, consider steel-cut oatmeal or unsweetened shredded wheat.
Grains: Always use 100% whole- grain breads, pasta, and crackers. Popcorn kernels are a whole grain.
Fruit: Stock up on bananas, apples, unsweetened applesauce, berries, grapes, mangoes, pineapple, and melons. Try freezing grapes for a sweet treat.
Vegetables: Stock up on dark leafy greens (spinach, arugula, red leaf lettuce…), tomatoes, onions, shallots, chives, broccoli, carrots, peppers, asparagus, Brussels sprouts, squash, eggplant, and sweet potatoes.
Canned/boxed goods: Tomato products that are lower in sodium content, especially salt-free whole tomatoes or tomato paste, are an essential item for your pantry. Keep low sodium cans of chickpeas, white, black, and kidney beans, Tahini, bags of green tea and coffee, low sodium broth, roasted red peppers, flaxseeds, and chia seeds in the pantry as well.
Extras: Red wines such as Cabernet Sauvignon, or Pinot Noir, sugar-free dark cocoa powder, and dark chocolate bars made of at least 60% unprocessed dark cacao should fill out the remainder of your food stores.
And don't forget to store your premium extra virgin olive oil in a dark cool place and replenish frequently.
Dr. Janet recommends 7 to 10 servings of fruits and vegetables per day. Always choose whole grains instead of refined flour for your breads, cakes, or buns. Oatmeal has been known to reduce the risk of heart disease by as much as 40%. Read Mediterranean Diet expert, Dr. Janet's expert summary of oatmeal benefits and fun recipes.
Mediterranean plant-based foods lower cholesterol and reduce artery obstruction for a healthier heart. Eat lots of fresh berries, nuts, seeds and whole grains. You can get lifetime professional Mediterranean Diet guidance from one of the best known Mediterranean Nutritionists in the world at just $19.99.
Get to know which Detox foods to eat and clean up the toxins that are keeping you from your health and fitness goals. Get Expert & Exclusive Meal Plans, Diet Charts, Fun Recipes, and more for the world's healthiest diet – The Mediterranean Diet. Subscribe for full lifetime site access.