Stroke is a leading cause of death and disability in the US. Each year, nearly 795,000 Americans suffer a stroke and 130,000 die of it. Many people are confused about how to prevent having a stroke. We know there are many conditions/behaviors that increase the risk of stroke, namely, obesity, smoking, diabetes, high cholesterol, and high blood pressure. New research has been published showing that a Mediterranean Meal Plan can reduce risk. One of the largest UK studies of its kind concluded that being on the Mediterranean diet regimen reduces risk of stroke, here are the main factors responsible for this:
Mediterranean Meal Plan Factors that Promote Stroke Prevention
The Mediterranean Diet is chiefly a plant-based eating program with a strong focus on fresh fruits and vegetables, nuts and legumes, whole grains and extra virgin olive oil –a veritable checklist of ingredients from a health-conscious foodie's grocery list. Preventing stroke is about managing diabetes, obesity, high blood pressure and cholesterol—all conditions that the Mediterranean Diet has been proven to help ameliorate.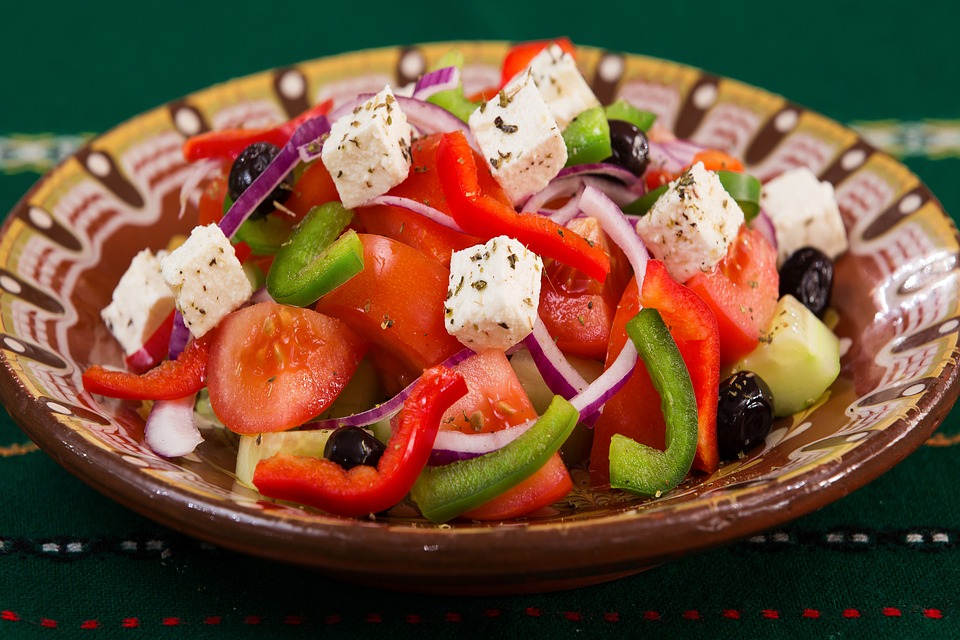 Studies show that for every seven grams of fiber you consume every day, there is a corresponding drop in the risk of first-time stroke. In other words, eat 28 grams of fiber every day and you reduce your risk of stroke fourfold. A plant-based diet is also packed with antioxidants, known to thwart plaque build-up in arteries, and thus improve our fight against stroke. Numerous studies show that regular consumption of nuts, greens and fruits (especially citrus fruits) cut the chances of stroke significantly.
The Mediterranean diet also recommends seasoning foods with garlic, a known anti-bacterial and anti-inflammatory salt alterative. Lycopene-rich tomatoes and fiber-filled whole grains – are two more foods that improve our health and help protect us against stroke. As high blood pressure is the leading cause of stroke, it would behoove all of us to cut back on our sodium intake and boost intake of potassium, magnesium and calcium—minerals found in large supply in the Mediterranean diet.
Other Mediterranean lifestyle factors
Daily exercise is a major part of the Mediterranean meal and lifestyle plan. Exercise helps treat obesity by promoting weight loss. Exercise also reduces blood pressure. Daily exercise improves sleep and if you walk outdoors, exposes you to sunshine to supply the often-low levels of Vitamin D seen in stroke victims. Combine daily exercise with the healthful Mediterranean style of eating and you have a one-two punch against stroke.
Packaged and canned goods (especially baked products), processed meats and sugary drinks are some of the worst lifestyle choices when it comes to promoting obesity and high blood pressure. Avoid these foods and follow the Mediterranean Diet–heralded as the healthiest diet for 2019 by US News and World Report.
Mediterranean Diet for Keeping Strokes away at just $19.99
Get lifetime full access to delicious, quick and healthy recipes, Mediterranean meal plans, interpreted scientific literature, and dos-and-don'ts for following the diet at just $19.99. Check out the complete Mediterranean menu today.
Also Read: Recovering and Staying Well After A Heart Attack with the Mediterranean Diet